Desire Path (Rev #0)
Desire Paths (Flickr Group)
Photo Credits: sziamak, philgyford, iirraa.
[ source ]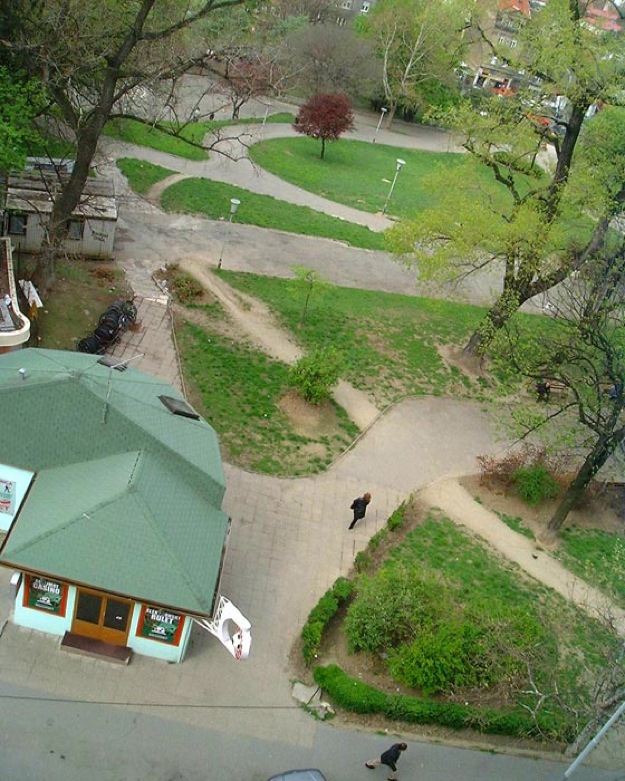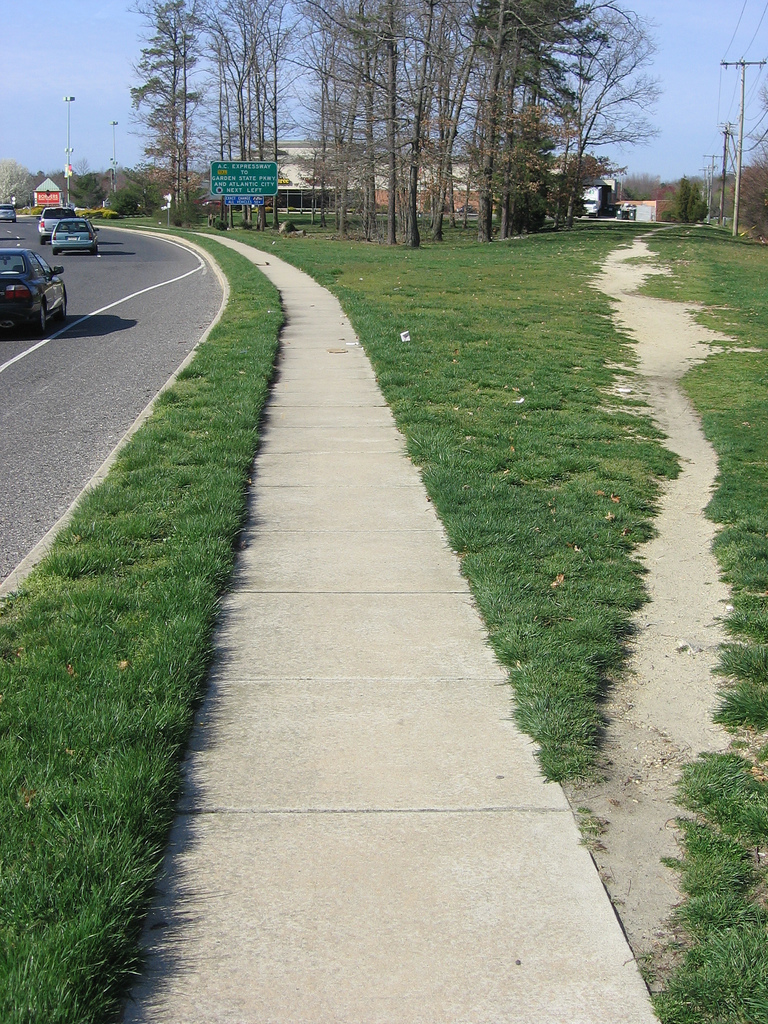 A fissure between planning and use, delineated by an evolving marker of human flow. Expressions of free will in planned space. The over-determined, static plan meets the fluid usage and ever evolving destinations of human movement.
Man walks in a straight line because he has a goal and knows where he is going…
- Le Corbusier, The City of Tomorrow
Modernism gave us right-angles and inspired an age of corner cutting. Landscaped new towns gave us simulacral curves that similarly inspired shortcuts in the mud.